Hello!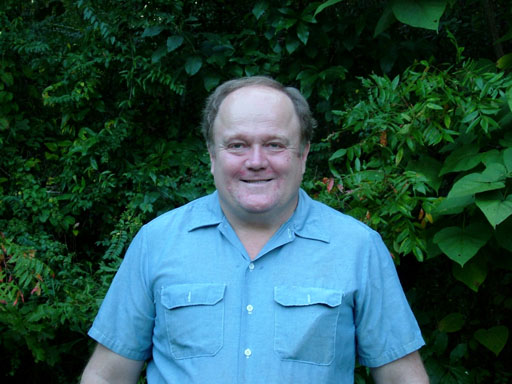 My name is Dennis.
This first picture is just so you could recognize me if we decide to meet. It was taken in September 2004.
Click Large Version to see the original. When you put your mouse over the large version, the "expand" button appears at the lower right corner. For maximum effect, click the "expand" button. The smaller pictures are for the benefit of people on dial-up connections.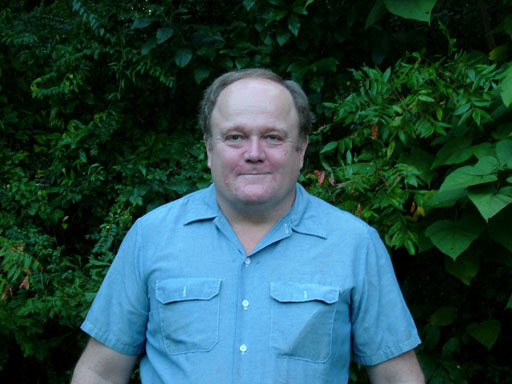 Just so you'll know, I went over to a friend's house to get these pictures made. I am watching his blue healer named Lauren play in the yard as his wife is clicking off pictures of me. I had no way of knowing when she was clicking. Of course the pictures are posed. Still . . .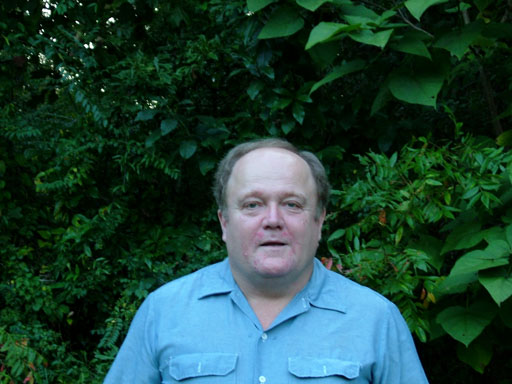 Note the slack-jawed expression. I never knew I could ever look like that! I was about to laugh at something the dog did. Somewhere between a slight closed-mouth smile and a hearty belly laugh, I had this expression on my face - and that's when she clicked.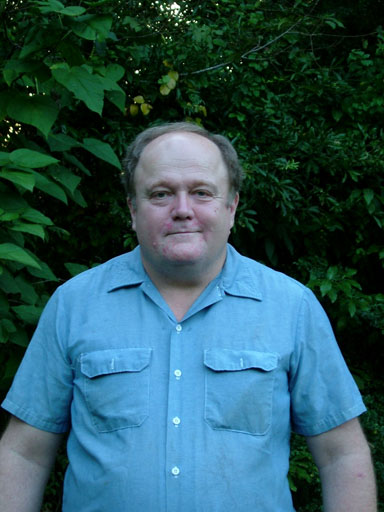 Large Version (rotated)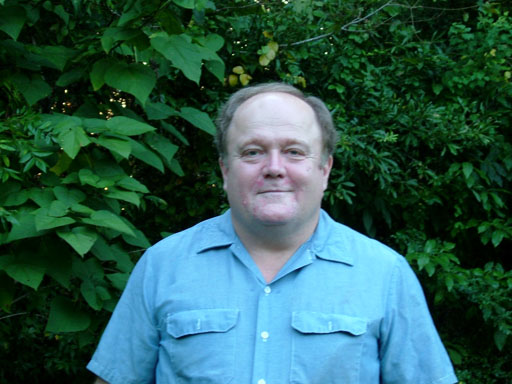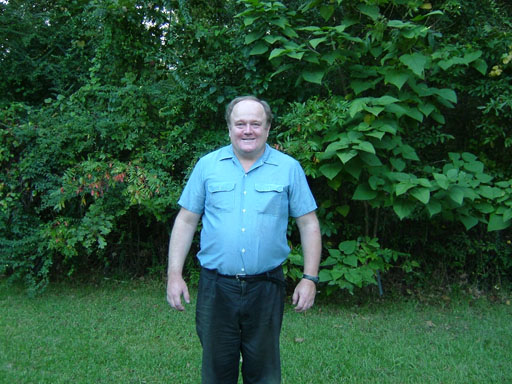 You may have also noticed the pants are a bit "frumpy". I was in my work clothes. I clean up pretty nicely. If you decide to meet me, you'll see what I mean. You won't be disappointed by what you see, or the person you find yourself with!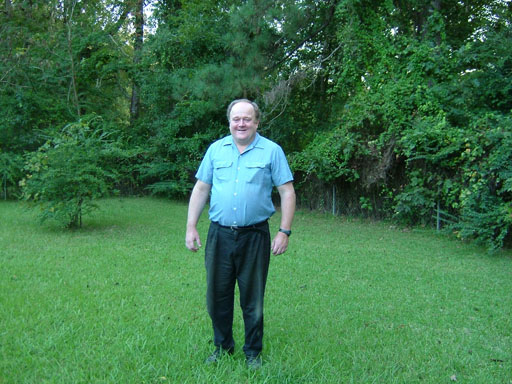 So here's a full-length shot.
---
E-Mail Me! Of course, if you use this link, we'll both know each other's actual e-mail address. I know what match.com says about this, but no one has ever abused my e-mail address and I've never abused any one else's. If you're not a paid subscriber, it's the way to contact me freely. What are you waiting for?!
---